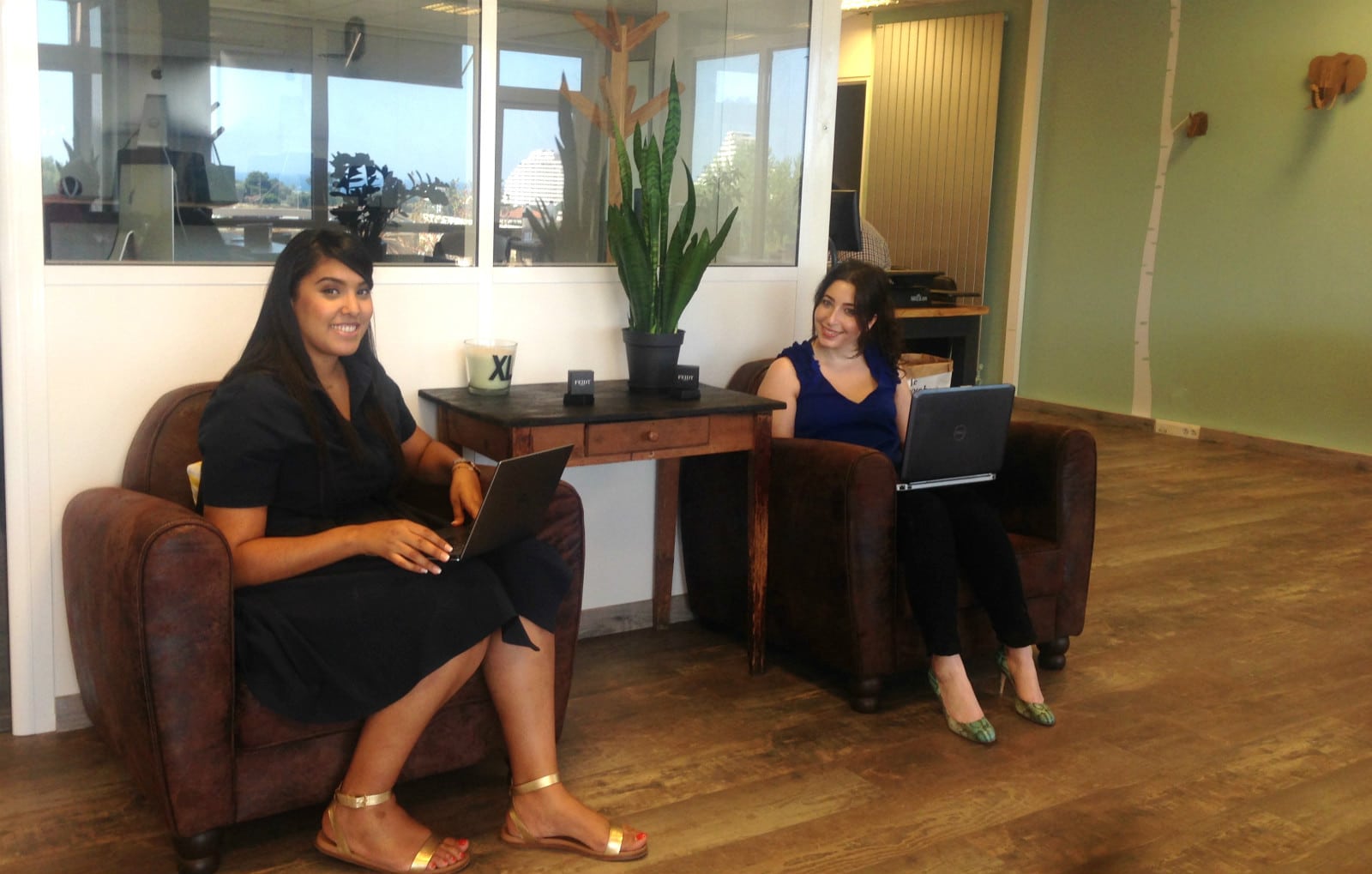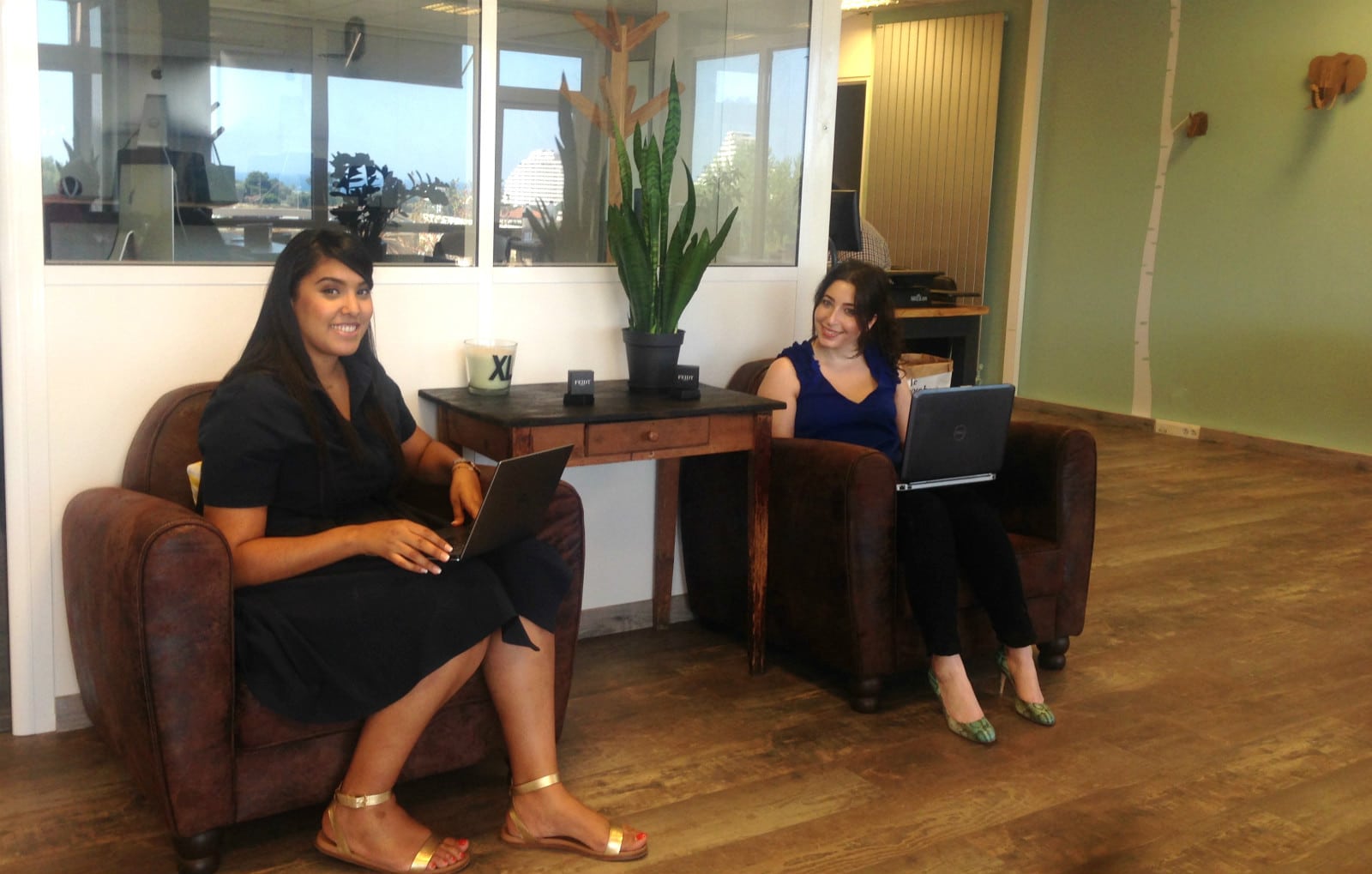 1. Who are you?
Annaëlle BOCCARA, a 26-year-old girl, graduated from University of Montpellier by e-learning for getting the Master Degree of Marketing and Sales.
In fact, Annaëlle had obtained her Bachelor Degree of Optic four years ago.
Amira GHRIBI, a young girl who is 24 years old.  She has got her A-levels in Sciences in 2010 and a BTS Assistant Manager two years later.
At present, Amira is studying at IPAG Business School in Nice and her specialization is Trade business, Logistics and Purchases (Master 1). Before this, Amira had a 2-year gap for earning money to pay this study in IPAG.
Speaking about work experiences, Annaëlle has 3 years' experience as Optician, working at Optic 2000 and Alain Afflelou in Paris.
While Amira has had different experiences. For instance, Amira worked at Lancel and Sephora as a saleswoman.
Actually, her first job with responsibilities was at Metropole Nice Côte d'Azur, where she was in charge of the press review of the mayor of Nice during 5 years.
Apart from these mentioned above, Amira has some experiences abroad as well and the best one is her expatriation in China for six months. It was very rewarding, and she learnt a lot from this different and rich culture.
"All these experiences helped me to grow and improve my skills" Amira said.
When it comes to interests and hobbies, Annaëlle likes fashion, cosmetics and going to the cinema. Besides, she is interested in Science and Astronomy.
While Amira likes travelling, music, dancing, beauty, and spending time with family. In addition, she is a person who loves challenges.
2. What are you working on?
What they have in common is that both Annaëlle and Amira are doing an internship for Feidt Paris, which is a brand of jewelry and has its web marketing department at Coolwork.
Annaëlle's missions for her internship  mainly focus on web, especially on social medias such as Facebook and Instagram, and website, in order to promote the brand, get more awareness and enhance brand image.
In the meanwhile, Amira is in charge of logistics, customer relationship management and after-sales services. This internship is very enriching because there are less than five employees and they can touch and work on different sides.
3. How do you like Coolwork?
"For me, Coolwork is a nice place. Because we can share with people who are 'different', people who are from different cultures, people who come from different countries, people who think in different ways. Hence, we could be more open-minded to learn and to welcome something relatively new. What is more, I think that we can learn more from each other thanks to this coworking environment." Annaëlle said.
"Before working in Coolwork, I had never known about Coworking. The concept is very "cool" because you meet different people from different companies with different skills, cultures and ages," Amira said, "Here, the environment is relaxed, we are working in a cool and pleasant atmosphere. Coworking contributes to the strengthening of the motivation and the productivity thanks to working in groups.
Additionally, the functioning of Coolwork is very flexible, you can reserve a place for one day, one month or one year as you like.
In a word, we share a lot together when it's break time and it's very coooool!"