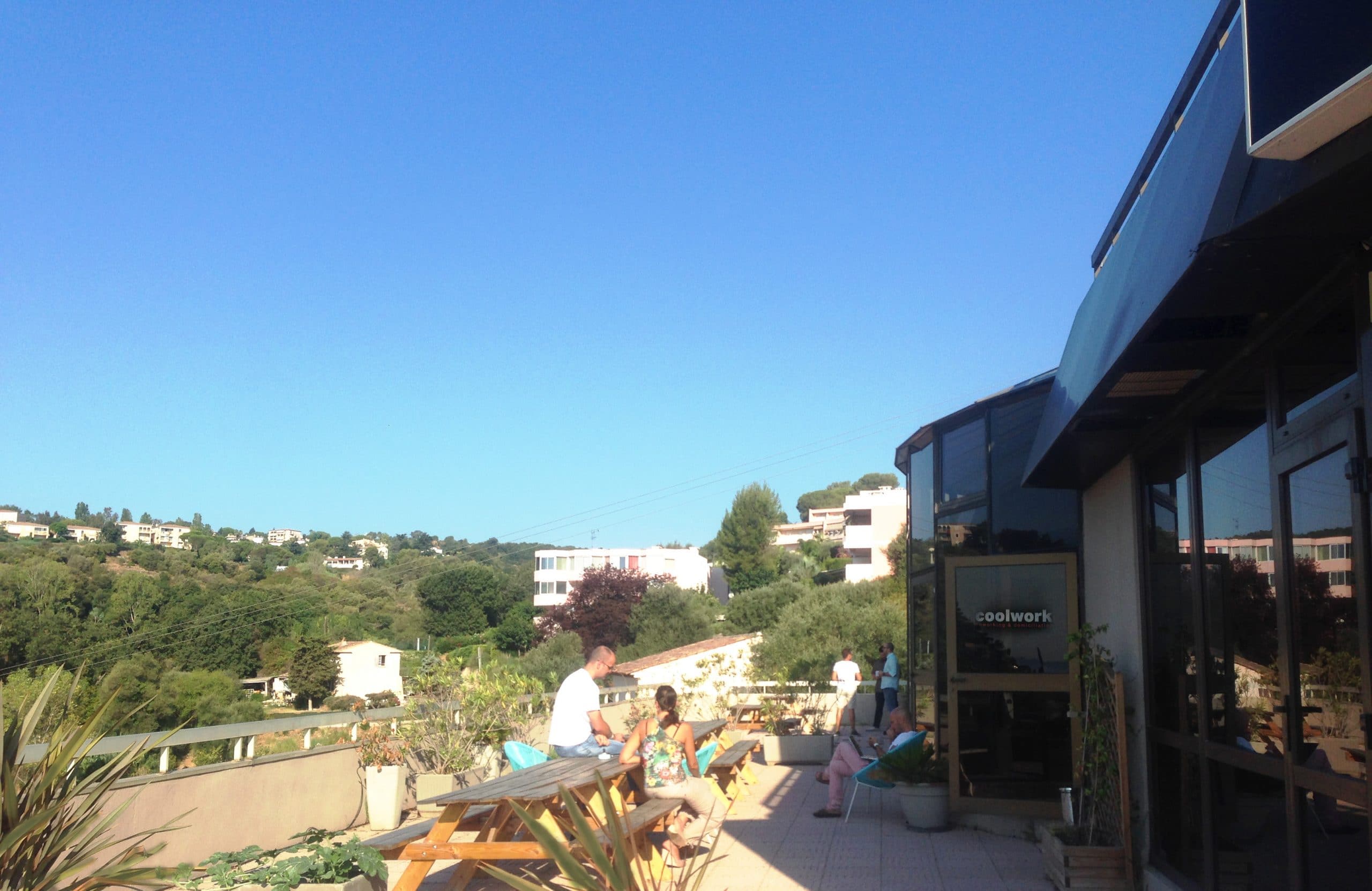 Working at Coolwork, a lovely terrace and beautiful seaview is available!
Coolwork, a coworking space operator, is located in Villeneuve Loubet , French Riviera.  Villeneuve Loubet lies between Nice and Cannes, and has its own train station called "Gare de Villeneuve-Loubet Plage".
After a five-minute walk from Coolwork, you can reach the sea . Where, you can enjoy the seaview , the beach, the sunshine… and etc.
Actually you can see the "Marina Baie des Anges" from the terrace of Coolwork, which is another tourist attraction.
Besides seeing the beautiful seaview, you can also participate some water sports activities, such as  jet-ski, parascending, flyfish, tractor-drawn rubber ring, and jet-ski excursions. Some of our coolworkers have taken part in the boating activity during lunchtime. Which they described as "super cool".
Cooler, You can take a shower at Coolwork after water sports activities.
Every morning, coolworkers begin their day at the terrace. They would like to breath some fresh air before starting work. Usually, they  take a cup of coffee or tea sitting at the cute  chairs with the breeze in the morning . And of course, we should not forget the lunch break. Some coolworkers prefer to have their lunch at the terrace with sunshine, while others would like to enjoy the sunshine after lunch, take a "sunbathing" with sunglasses.
Standing at the terrace, turn left you will see the blue ocean, turn right you will see the green trees. Meanwhile, the terrace itself is filled with green plants and some flowers. 
Do not like the strong sunshine outside? Do not worry, there is another option for you-Working at the open space, where you can still enjoy the seaview through the French windows.
No matter which way you choose, there is abundant sunshine for you during the whole day.