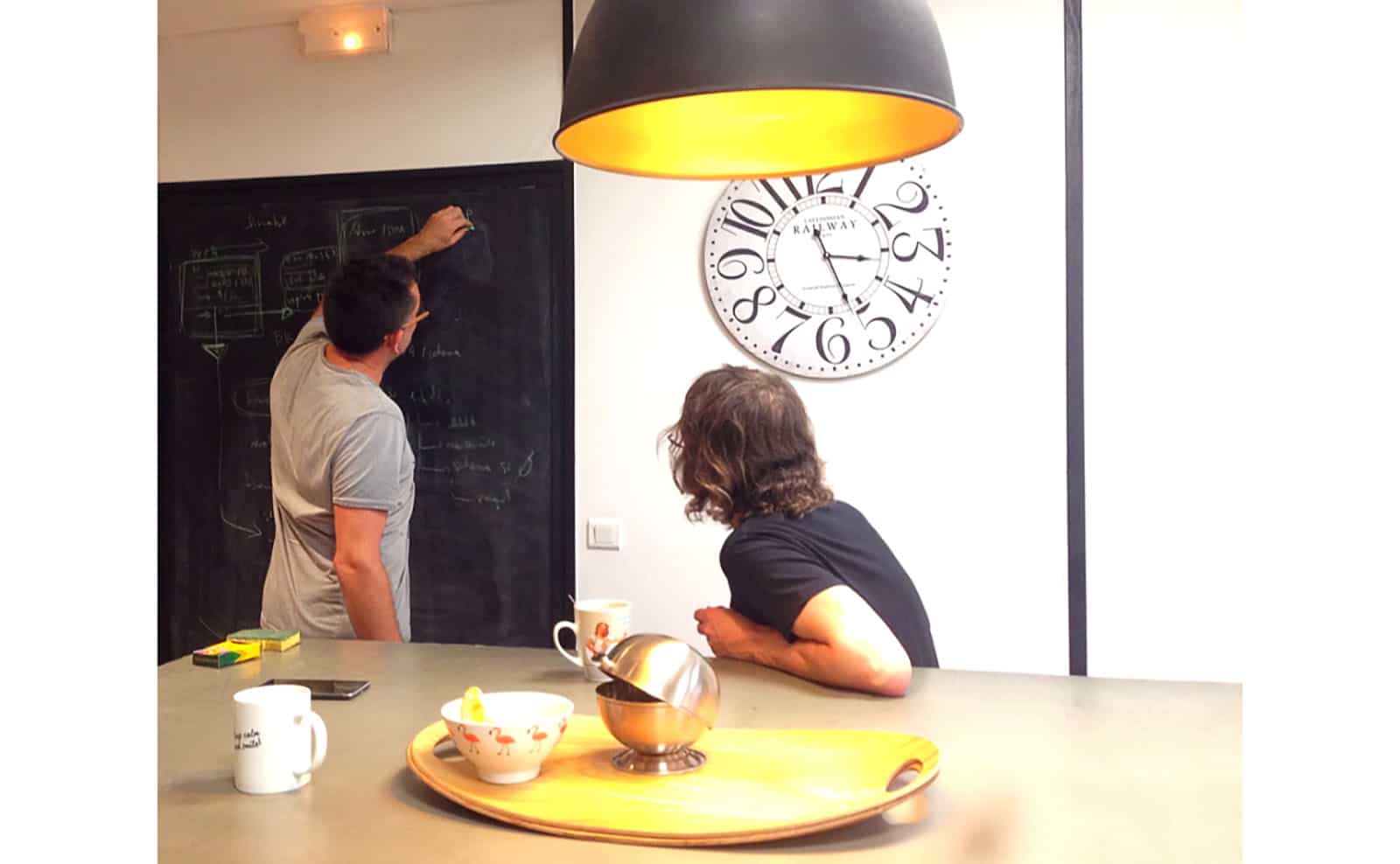 Coolwork
,a bright and spacious coworking space with abundant nature light, beautiful seaview and terrace,  coffee at the kitchen  with shared space and private office plus a meeting room, is located in Villeneuve Loubet .
Location

Coolwork is with convenient transportation, as you can easily reach the space by air, by train , by car or by bus as well. After you get off at the bus stop named "Deux rives", walking less than 5 minutes you can arrive here.

Besides the transport, the location itself is good enough. As villeneuve Loubet lies between Nice and Cannes , belonging to Provence-Alpes-Cote d'Azur region of French Riviera. Where you can arrive at the beach within five minutes.

And not far from the space, you could enjoy some really good restaurants, do shopping at the shopping mall and purchase at the supermarket.
In addition, the famous tourist attraction "Marina Baie des Anges" could be seen from both the openspace and the terrace of Coolwork.

Culture

Coolwork consist of people from all over the world, which result in the open and diversification culture. Actually, everyone is willing to know, to communicate and to learn from each other here.

In this place, you can share not only your space office but also your skills. Additionally, you can train yourself, collaborate together, make a network, and find new professional opportunities and new contacts.
Freelances, startups, independent workers…we welcome anyone to come and discover a new fashion of working.

Amenities

Firstly, Coolwork owns offices to share or private & coworking space of 450m² .  Secondly, It is a three floor building with Meeting room ; Internet /Wifi; Printer/Scanner/Fax ; Kitchen & food delivery ; Terrace & sea view ; yoga / exercise room…Parking and etc. Hence, you could get almost everything needed for your work, what you need to bring is only your laptop.

Community

Coolwork is more than a coworking space, it is a community.  Actually, community really matters for coworking space.  As Ivan Kreimer says, community is the key ingredient that the best coworking spaces have in common. Thus, you have no reason to not join a coworking space with a nice and open community.

By the way,  you can have more details about the coolworker community via the blog  "Working at Coolwork, working at your own community".

Community

Coworking spaces are created for the community and with the community in mind. ― Ramón Suárez.

Apart from the open and diversitification culture, people are friendly here as well.

To be honest,  as a coworking space operator, what we can do is offer a space and provide  the amenities . Coworkers are the real main hero to create and maintain the community.  Therefore, it is of great luck to have so many nice and friendly people to contribute to the community.